Here we are well into 2017 and the summer season is upon us.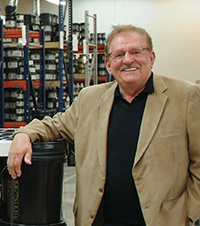 It has been a fast and furious year so far with the launch of Galaxy Stone™, the innovative architectural coating that is sweeping the nation and beyond! Excellent for both interior and exterior applications, commercial/residential projects and DIY projects as well! StucoLux™ Shimmer and new Palette Deco™ colors have been added to our superior metallic product line up. In addition, we added some new SetCoat® colors to the color palette. This year's introduction of the new digital magazine format has been extremely well received--thank you for all the positive feedback. It is our dedicated hard work over the past 27+ years that has made Faux Effects® the recognized market leader in the decorative finishing industry, and we therefore pledge to continue along this same focused path for the future.
Faux Effects International Inc., as well as our network of distributors and retailers, thank you for your patronage!
All the best,